On Friday evening, two individuals from Extinction Rebellion, Tamsin Omond and Sara Arnold, talked at Port Eliot celebration in Cornwall to Emily Sheffield, a previous agent manager of Vogue, about the job of the style business in the atmosphere crisis.
Tending to an orangery pressed with individuals who looked as though they realized their way cycle a vintage boutique, Arnold discussed the requirement for a "total social change around garments".
She additionally recorded various certainties to persuade even the most diehard design fan that change is vital: the industry is set to develop by 63% by 2030; 100bn things are delivered every year, "definitely more than we need"; style is a supporter of about 10% of carbon outflows; it is probably the greatest polluter, in charge of the arrival of a tremendous measure of microfibres and plastics into the sea.
Eradication Rebellion, she stated, is advancing a design blacklist, encouraging individuals not to purchase any new garments for a year. "We should check our utilization extremely, quickly … We as of now produce enough garments. We can swap garments between each other, we can tweak garments, we can upcycle them."
The discussion occurred as a feature of the celebration's Fashion establishment, where occasions are occurring all end of the week, including from any semblance of originator Alice Temperley, and Turner-prize winning craftsman Jeremy Deller, just as workshops in ornament making and "vigorous illustration".
Talking after the occasion, Arnold clarified progressively about the blacklist's points, saying it doesn't have to mean doing without. In reality, she adores garments. She prepared in style structure at Central Saint Martins in London and longed for being the following Alexander McQueen; she is wearing what Sheffield portrayed as a "frow-prepared" outfit – 50s glasses, her mum's old dress, and red l
It boils down to "testing your association with garments", she says. Arnold calls attention to that even with used garments there are issues, for example, regardless of whether they are being transported from a remote place. "With all that you do, you have to pose inquiries and challenge … The best thing we can do is swap things with the general population that is near us."
Sheffield broadened the discussion by asking environmental questions of the audience, including: "How many single-use outfits will the British purchase this summer?" and "How many of those are for festivals?" The answers are 50m and 7.4m respectively. She followed by asking people to raise a hand if they bought a new outfit for the festival. Predictably, no one put their hand up. There was scope for taking heart, though, given the fact that doubling the useful life of clothing from one to two years reduces emissions by 24%.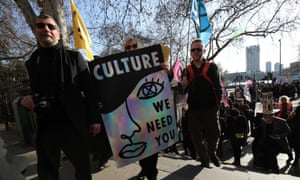 Arnold looked to the case of style during the subsequent world war, when, she says, it was disliked to wear a pompous dress. "However we are in an existential emergency and style weeks are going on not surprisingly," she said. For Arnold, it isn't the same old thing. She was working for an extravagance brand when the UN Intergovernmental Panel on Climate Change discharged an uncommon report saying there were 12 years to restrain atmosphere fiasco. The feeling of crisis grabbed hold and she "left the activity leaving an acquiescence letter that said 'we have 10 years left to battle for the planet in this way, farewell'".
Ormond concurs that the discussions the business has need "to be about how we are managing the atmosphere crisis and that's it. That is the condition of the crisis we're in. We have to concentrate on how we can change, not in 10 or 20 years, yet today or tomorrow. Into a future where we are recovering the earth as opposed to scouring it."
They looked to the case of the as of late dropped Stockholm design week, vowing rather turn into a stage that enables the business to be progressively supportable. The following London style week, she says, "ought to be a presentation of crisis, not a festival". It should "be the demise of style", after which there will be a resurrection.
As the crisis escalates…
in our regular world, we will not get some distance from the atmosphere disaster and species termination. For The Guardian, writing about nature is a need. We give providing details regarding the atmosphere, nature and contamination the noticeable quality it merits, stories which regularly go unreported by others in the media. At this urgent time for our species and our planet, we are resolved to educate perusers about dangers, results, and arrangements dependent on logical realities, not political partiality or business interests.
More individuals are perusing and supporting The Guardian's autonomous, insightful news coverage than at any other time. What's more, not normal for some news associations, we have picked a methodology that enables us to keep our news coverage open to all, paying little heed to where they live or what they can bear. Yet, we need your progressing backing to continue functioning as we do.
The Guardian will draw in with the most basic issues within recent memory – from the heightening atmosphere disaster to across the board disparity to the impact of enormous tech on our lives. When authentic data is a need, we accept that every one of us, around the globe, merits access to precise revealing with honesty at its heart.
Our publication freedom implies we set our very own plan and voice our own sentiments. Gatekeeper news coverage is free from business and political predisposition and not impacted by tycoon proprietors or investors. This implies we can give a voice to those less heard, investigate where others dismiss, and thoroughly challenge people with great influence.
We need your help to continue conveying quality news coverage, to keep up our receptiveness and to secure our valuable freedom. Each peruser commitment, enormous or little, is so important. Bolster The Guardian fr